Back to all posts
Posted on
Suze Casey Seminar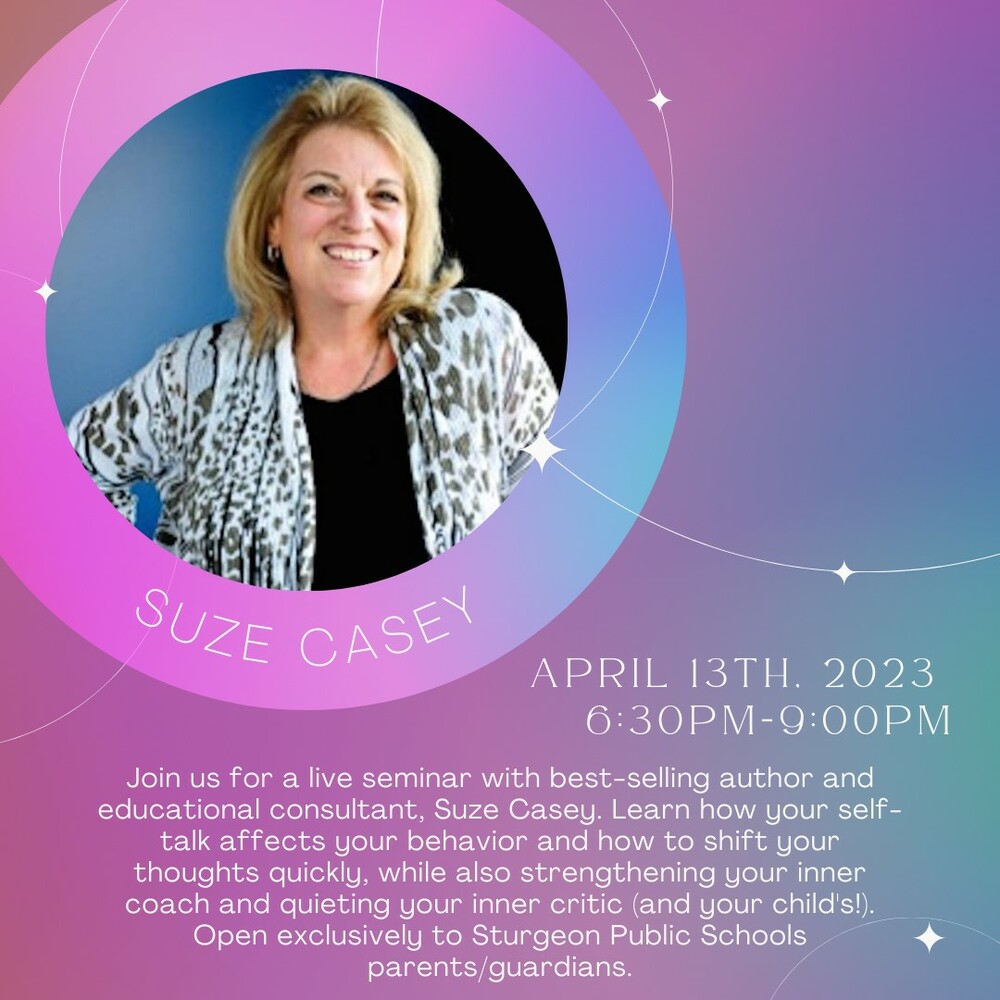 Attention Sturgeon Public Schools parents/guardians!
Don't miss this exclusive seminar featuring Suze Casey, best-selling author and seasoned educational consultant.
In this seminar, Suze will teach you three valuable tools:
1. Discover how your self-talk impacts your behavior and energy, as well as the energy of those around you.
2. Receive practical takeaways that you can implement to transform your thoughts without adding extra tasks to your busy day.
3. Learn a straightforward method to silence your inner critic and enhance your inner coach, benefiting not only yourself but also your child!
This event is open to Sturgeon Public Schools parents/guardians only, so mark your calendars and join us for this enlightening experience! April 13th from 6:30PM to 9:00PM at the Morinville Community Cultural Centre.